Looking for a good book or a gift? Pianto books is now open for SJdS.

Need professional, fast and personalized attorney services? Call Jimmy Galaano (505)-814-1467 or email galaanoacauaclojimmie@yahoo.com.
Earn big money, earn easy money. Our sjdsNOW, the e-zine of San Juan del Sur needs affiliates to sell advertisement space. You will earn a nice 20% commission on all 6 month contracts that close.Paid in cash.Email Bob the editor for details; sjdsnow@yahoo.com.
For fast, personalized full taxi service. to and from SJdS, call Roger Martinez Ruiz @462-6328.
Looking for computer /household bargins?
Contact webmaster to place your advertisement here for *FREE! Items for sale\wanted are limited to three lines and must have a contact email or telephone. SjdsNOW does not assume quality of goods/services and will not answer questions on items for sale or "wanted".Help wanted and services offered placements ads are ok.Limited to one line and requires contact info. We suggest getting a free email acct . with clients like Yahoo to handle your responses. (These ads generate unwanted SPAM as well as positive responses). Photos are allowed for a fee, see "terms" page.

*No houses, lotes or properties will be accepted in the free section.
Congo Hills Properties - Live Your Dream
Contact Kira 840-1801, and Also visit Congo Hills Coffee Shop Free Wireless Internet Inside

Have computer/network problems? Call 505-439-2268, XP Solutions.
Computer problem?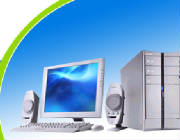 Call XP Solutions 505-439-2268
Professional sign/advertisement painter. I have many years experience, and I am bi-lingual.My name is Jose Virgilio Amoretty.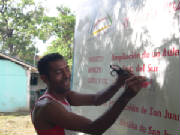 Contact me at 505-631-1094