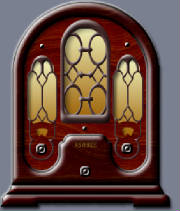 Looking for a good book or a gift? Pianto books is now open for SJdS.
Do you like old time radio? The best shows of yesteryear? Free??? Yes, you can listen to the OTR classics of comedy, suspense, crime and action shows for free. Each night I change the shows, (when the internet is up) you can and tune in nightly to hear some of your favorites. My collection of 500 plus shows include: Red Skelton, Jack Benny, Bob hope, Fred Allen, Abbott and Costello for comedy. Nick Danger, Sam Spade, Ellery Queen and Phillipe Marlowe for the lovers of detectives pulp fiction. For suspense and sci-fi lovers,I have CBS Mystery Playhouse, Inner Sanctum, Outer Limits and many more greats.
You may have go to the "install missing plugin" button (Firefox) to hear the shows. Just go to the top of your browser and click on the button, or whatever the browser needs. The show plays once while you are on the page, you can refresh to hear the broadcast again or visit again later. I have no control over the quality or volume, ok.You may also have to install a QuickTime or other program plugin.If you are using FireFox, look up at the top of the open browser window, you will see an yellow bar with a red X, just click on the options button and install the plugin.You could also install WinAmp, great media player to play the show. Enjoy!
Would you like to listen to more FREE OTR shows? Just speed jump here...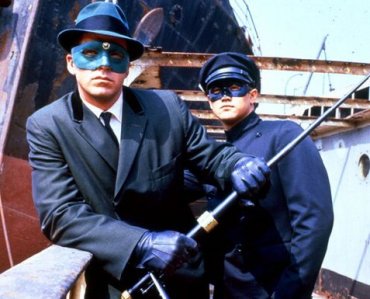 Tonight's OTR show,stars the popular crime fighting duo of OTR; Kato and the Green Hornet in a classic;"The Bus Accident". Enjoy, the staff of sjdsNOW.
The Green Hornet is a fictional character, a masked crime fighter. Originally created by Fran Striker for an American old-time radio program in the 1930s, the character has appeared in other media as well, including film serials in the 1940s, a network television program in the 1960s, and multiple comic book series from the 1940s to the 1990s. Though various incarnations sometimes change details, in most incarnations the Green Hornet is Britt (or "Brit") Reid, a newspaper publisher by day who by night goes out in his masked "Green Hornet" identity to fight crime as a vigilante, accompanied by his similarly masked Asian manservant Kato and driving a car, equipped with advanced technology, called "Black Beauty". The Green Hornet is often portrayed as a fair-to-above average hand-to-hand combatant and is often armed with a gun that sprays knock-out gas and an electric stun weapon called the "hornet's sting."

Originally, the show was to be called "The Hornet", but the name was changed to "The Green Hornet" so that it could be more easily trademarked. The color was chosen because green hornets were reputed to be the angriest